About
Cancer affects more than just the body. It weighs heavily on families, caregivers, and patients' mental health. At OCSRI, we're here to help you fight every aspect cancer—even the non-physical symptoms. With our Hope & Healing program, patients and their caregivers have access to free classes, which teach valuable coping skills and inspire hope.
Your overall health requires an integrative approach, and the Hope & Healing program utilizes a variety of therapeutic methods to provide helpful information and genuine support. Our classes include interesting topics, such as Stress Management, Music Appreciation and Art/Painting, and Yoga, in addition to numerous support groups.
For additional information, please contact Jan Keim, Patient Experience/Volunteer Coordinator at (918) 505-3200 or jan.keim@ocsri.org.
All classes require reservations. Reserve your spot by working with a scheduler or by calling (918) 505-3200.
Name
Date
Time
Acupuncture
2nd Wednesday of the Month
by appointment only; there is a fee for this service
Art/Painting Class
2nd Thursday of the Month
3:00 – 5:00 pm
Caregivers Support Group by Phone
4th Wednesday of the Month
10:00 – 11:00 am
Healing Yoga
Every Monday
1:30 – 2:30 pm
Music Appreciation
Weekly; various musicians including guitarists, ukuleles, keyboardist
TBA
Patient Appreciation Lunch
Every other month
Noon – 1:00 pm
Smoking Cessation
Available per physician referral
TBA
Stress Management & Mindfulness Practices
First Thursday of every Month
12:00 – 1:30 pm
Talk with the Doc Series
Every other month
Noon
Treatment Nutrition Class
Every other Wednesday
10:00 – 11:00 am
Treatment Orientation
Tuesday
Wednesday
Thursday
2 pm & 5:30 pm
2 pm
2 pm
---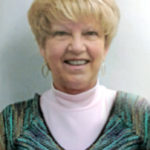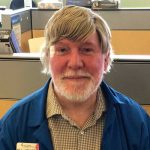 Chaplain Services are now available for OCSRI patients and their family members by Volunteers Fran Powers and Bill Schneider who are ordained ministers. This service is provided Monday thru Friday and is available by phone from 9 am – 5 pm at 918-576-1735.
---
Acupuncture
Dr. Shana Deneen, Acupuncturist, is on-site the 2nd Wednesday of each month to provide treatments. There is a charge and you must be scheduled for this treatment. More info is available at info@DeneenNaturalHealth.com.
Art Appreciation/Painting Class
Local artist Kem Amrine will facilitate a basic painting class with various designs.
Caregivers Support Group by Phone
Learn all you need to know about Caregiving for your loved one with Cancer by joining in the monthly discussions with Martha Rains who has a wealth of information on resources available to help you as you help your loved one with cancer.
Healing Yoga
Nancy Moran R.N., M.S., C.Y.T. has taught yoga since 2000. She is a board–certified integrative nurse coach, mind-body medicine skills group facilitator and cancer caregiver.
Music Appreciation
Guitar, keyboard and ukulele music with more instruments to be added.
Patient Appreciation Luncheon
Lunch provided by Takeda Oncology. Discussion topics vary.
Smoking Cessation
Smoking Cessation Education available per physician referral and patient availability for scheduling. Please contact your OCSRI provider for assistance in the scheduling of this education.
Stress Management & Mindfulness Practices
Your thinking affects how your body handles stress. Develop mental and physical techniques to help promote healing and manage stress and depression related to illness.
Taught by Sr Ellie Finlay
Sr Ellie Finlay is a solitary nun in the Anglican (Episcopal) tradition. An experienced spiritual director and retreat conductor, Sr Ellie's background includes traditional convent life as well as academic training in theology, philosophy and counseling. She has studied with mindfulness meditation in-structors from several major faith traditions and now specializes in the theory and practice of meditation with an emphasis on stress reduction and pain management. She is the executive director and principal teacher of St. John's Center for Spiritual Formation.
Talk With The Doc Sessions
Various OCSRI physicians will lead chats with patients and their family members on cancer-related issues in a relaxed, informal setting.
Treatment Nutrition Class
An informative presentation on the optimal nutritional status for oncology patients. Taught by Monica Davis, RDN, LD, Registered Dietitian.
Treatment Orientation Classes
Taught by Crystal Fujikawa and Maureen Brannon.
---
Several support groups are available for patients and caregivers including: P31 breast cancer support group, a Men's cancer support group, and Anna's Belles gynecologic cancer support group.