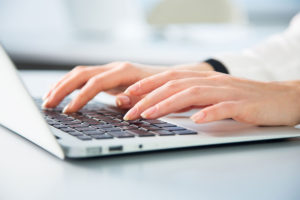 Honest feedback is crucial in understanding what parts of our patients' journeys through their cancer treatments are working and what we need to work on. The Centers for Medicare & Medicaid Services (CMS) has developed the Survey of Patients' Experiences with Cancer Care for post-treatment cancer patients, which provides us with this important information.
The survey is distributed by the CMS to a random sampling of patients after they have completed treatment. It consists of many questions, covering everything from how well the patient was initially informed of their treatment choices to how healthy they feel after treatment. The CMS provides the results of its surveys to the appropriate care providers, so that those providers can assess their strengths and weaknesses.
We desire to provide you the best services possible and earn your highest score. If an experience doesn't meet with your expectations, please ask to speak with a manager so we can address your concern quickly.
Your Cancer Therapy Team – everyone at OCSRI – is excited to see the results of these surveys. Providing the absolute best in cancer care is our top priority, and these surveys are one more tool we can use to reach our goal.