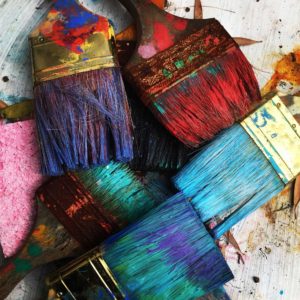 Patients and Caregivers: Free Art/Painting classes will be held the 2nd Thursday of each month at 3:00 pm on the first floor dining area of the Bean & Bistro.
Facilitator, and local artist, Vicki Wray will be using Lilly's "Oncology on Canvas" canvases and supplies to help you create your work of art. Join us!
OCSRI welcomes you to sign up with a scheduler or call 918-505-3200 for more information.
Join us, beginners to experienced, as Vicki shares her expertise. Limit: 10 participants / session.
COVID precautions of screening clearance, masking, and appropriate social distancing will be followed for classes.
About Vicki Wray
Our art instructor has been painting since the 1980's. She paints with acrylics using a variety of styles and techniques. She has painted on many different surfaces such as canvas, wood, and metal.