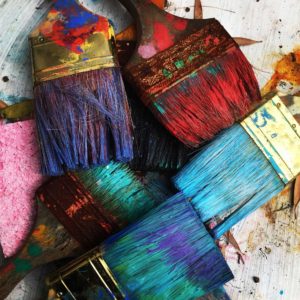 Patients and Caregivers: Free Art/Painting classes will be held the 2nd Thursday of each month at 3:00 pm in the Coffee Shop area.
Facilitator Jeri Hylton will be using Lilly's "Oncology on Canvas" canvases and supplies to help you create your work of art. Join us!
OCSRI welcomes you to sign up with a scheduler or call 918-505-3200 for more information.